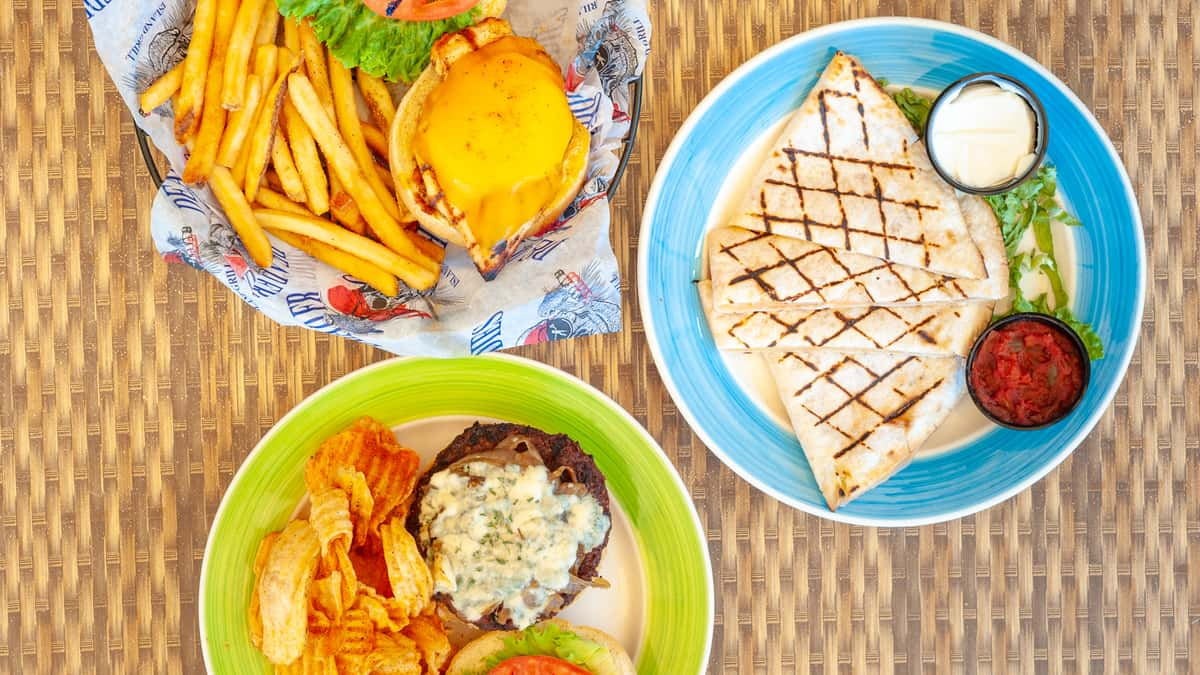 Gluten Friendly Menu
Become a VIP
Receive updates on special events, new menu items, menu reviews, and more!
Gluten Friendly Menu
St-Arrr-Ters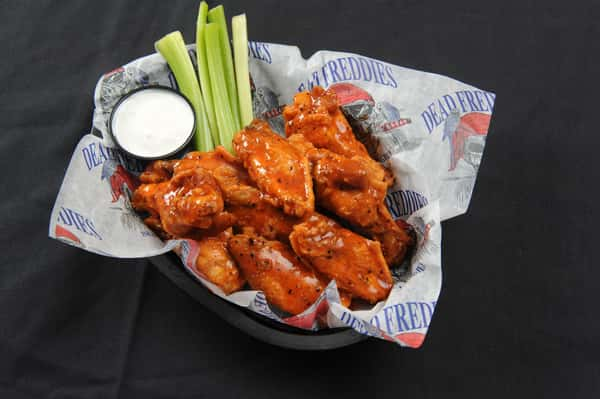 Served with bleu cheese & celery. 3 levels of heat: Hot 1, Hot 2 or Hot 3 | House-made sauces are HOT & vary weekly! | Sauces can be served on the side! CAN'T TAKE THE HEAT? BBQ served with ranch | Chesapeake Buttered Old Bay served with cajun remoulade
Extra Dressing, Celery or Sauce
+0.99
Send to a friend
Share this menu with your friends ahead of time to get their mouths watering.
Salads
All dressings served on the side (excluding Caesar salad)
100% Angus Burgers* And Chicken Sandwiches
Served without bun, accompanied by chips. Gluten-free roll $2.99 | Sub fries or smashed red bliss potatoes $2.99 | Sub vegetable du jour $2.99
GM
Gluten-Free Modification
Dead Freddies makes all reasonable efforts to prevent allergen issues through close attention during our sourcing, preparation & handling processes. Items marked Gluten-Free are inherently free of gluten in their ingredients; but due to kitchen and volume constraints, cannot be prepared, grilled, sautéed, or fried in a separate environment to eliminate all chances of gluten contamination. Those with severe and life-threatening allergies should use their discretion and take extra precaution. ALL FRIED ITEMS INCLUDING CHIPS AND FRIES ARE FRIED IN THE SAME OIL AS ITEMS CONTAINING GLUTEN AND SHELLFISH