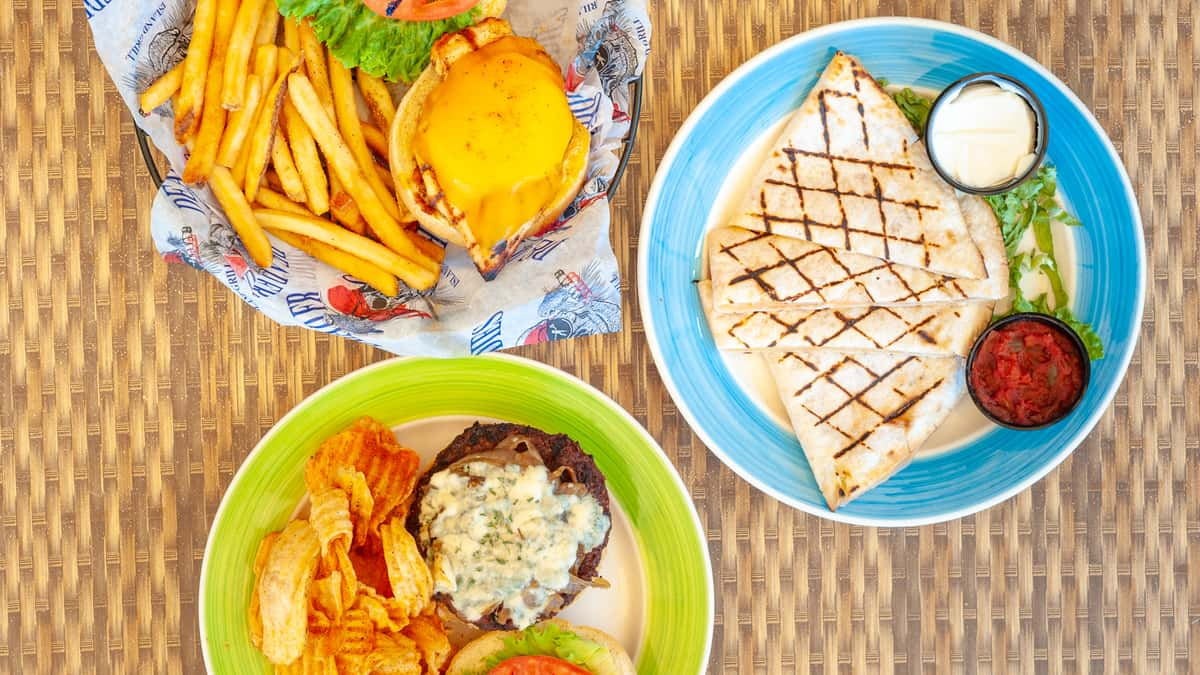 Drinks
Beer, Wine, & Cocktails
Drink Menu
Fishbowls
28oz souvenir fishbowl!
Frozen Drinks
Add a tooter of Captain Morgan, Bacardi Gold or Jose Cuervo for 2.99
Shooters
4-pack souvenir cups! Choose 4 for $20 for the House Shooters (The Bay J, Adios Amigos, Blue Marlin, Latitude Adjustment) and 4 for $30 for the Premium (Washington Apple, Captain's Grog, Green Tea, Lemon Drop)
Draught Beer
Request a 32oz mini pitcher of your favorite draught!
Beverages
Relax, Enjoy de Palm Trees, Playgrounds & Beaches! Due to added costs, beverages are
not included or available to go!
Virgin Frozens
Single Serving